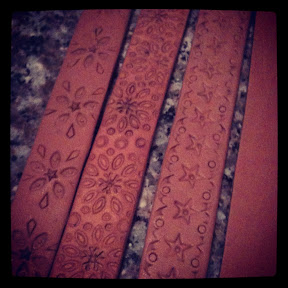 By leather. :-) I have been a leather stamping machine! I so love stamping. Turns out my metal stamps work well on leather.
I got a little excited yesterday and bought 4 new color stains! Now I have to use them right? ;-)
I hope you all are enjoying your weekend. We are having lots of rain here...rather gloomy. Hopefully the sun will be out tomorrow!