One of my favorite places in the whole wide world. My home town is in a valley, and typical high desert. Dirt, rocks, sagebrush, tumbleweeds. But up in the mountains it is so beautiful.
There is a road that winds through the mountains that goes to the top of the canyon, but we could only go so far before the road was blocked due to snow.
While my family explored near our vehicle, I continued by myself walking along in the snow. I always thoroughly enjoy my solitude, but this was glorious being all alone, the only sound the crunching of my feet on the snow. I tell you, nowhere is the air fresher or cleaner. The feeling was indescribable. No amount of photos can ever convey what I felt in my soul returning to my mountains.
The weather was so beautiful. I thought it would be colder than it was, but it was perfect. I sat on a rock in the sun listening to the water run over the rocks slowly eating away at the ice and snow.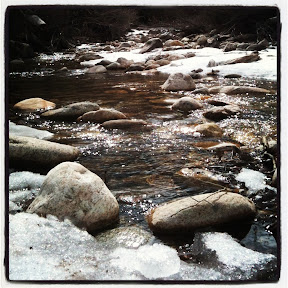 Church in Lamoille
Sagebrush
I wish I could bottle this place up and take it home with me...