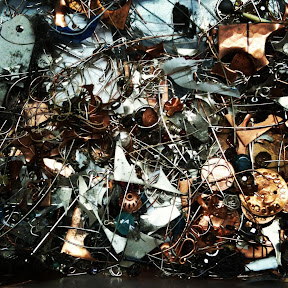 Where abandoned projects and scrap have been piling up for the past three years.
I'm attempting to organize and clean my shop. I've already found stuff I'd forgotten I had. It's kinda like getting new supplies! Ha!
After I pick out all the silver bits I'll probably have enough to melt down and process into sheet! Yippee!