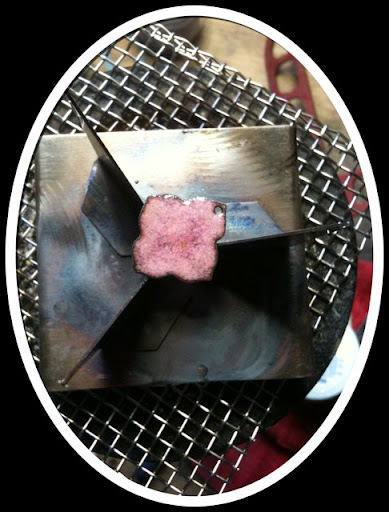 I've been experimenting with torch firing enamels.
I read somewhere that enamelling takes a minute to learn and a lifetime to master.
So far I'm having a lot of fun, but am quickly realizing that I would probably get better results with a kiln. And that my friends is a big expense!
Back to my experiments! :)